Roger Dawson
Roger Dawson was born in England and came to the USA in 1962. His business background includes being president of one of California's largest real estate companies, with 28 offices, five hundred and forty sales associates, and a volume of over $400 million dollars per year.
A full time speaker since 1982, he has trained managers and salespeople at the top companies and business associations throughout the United States, Canada, Europe, Taiwan, China, New Zealand and Australia. He was inducted into the Speaker Hall of Fame in 1991.
Roger is the founder of the Power Negotiating Institute. He is full time speaker and author and travels around the world giving seminars to corporations and associations.
His audio-cassette programs can teach you the business skills you need to compete and win in today's challenging business environment. His audio program "Secrets of Power Negotiating" has sold over 548 thousand copies and is the best selling business audio program ever published.
Roger Dawson died 2022. For more information see Internet: Roger Dawson Power Negotiating
Secrets of Power Negotiating
Hundreds of thousands of business executives, managers and salespeople from throughout the United States, Australia and Canada have turned to Roger Dawson for negotiating advice. His Nightingale-Conant audio-cassette program is the best selling program in the history of business audio publishing. Now, he reveals all of his negotiating secrets in book form. It will teach any business owner how to dramatically improve profits. It will turn any manager into a dynamic leader. It will show any parent how to shape his or her child's future. It will help you develop power and control over all areas of your life.
Below: covers of the original books and translation.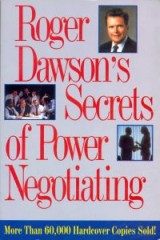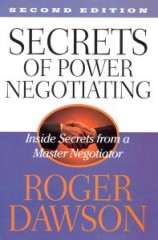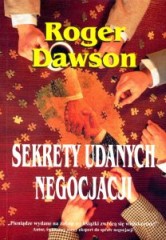 The Secrets of Power Negotiating for Salespeople
Selling is changing in America. It's getting tougher out there. Competition is sharper than it has ever been. International competition is pushing us to do even better. The buyers to whom you and your salespeople sell have enormous pressure on them to squeeze your prices down even more. Unless your salespeople know how to negotiate well, you can lose profitability, even if sales volume continues to climb. Price pressure has become so great that salespeople must learn to become superb negotiators in order to survive.
Below: covers of the original book, translation and audiobook.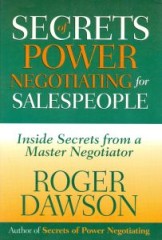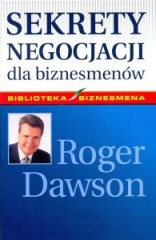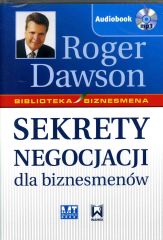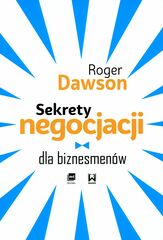 Secrets of Power Persuasion
Everything you'll ever need to get anything you'll ever want.
The power of persuasion can be yours! Now one of the nation's leading experts on persuasion shares with you his proven success secrets that get other people to see things your way; without threats, without bribes, and without manipulation. Secrets of Power Persuasion is the most comprehensive how-to book ever published on the art of how to get what you want from other people. It is must reading for salespeople, managers, marketing specialists, politicians, parents-virtually everyone!
Below: covers of the original book and translation.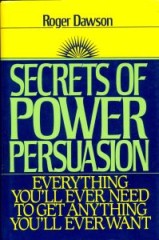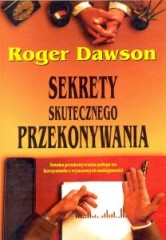 The Secrets of Power Persuasion for Salespeople
This is a powerful, easy-to-read book that delivers scores of proven, effective methods and techniques that anyone looking to boost sales can use immediately to achieve power and influence over each sales contact. the book helps you to master the art of persuasion, in turn, making your sales and profits grow.
Includes sections on:
How to Play the Persuasion Game
How to Analyze Any Buyer
How to Become a Power Persuader
How to Master Persuasion Techniques
Below: covers of the original book and translation.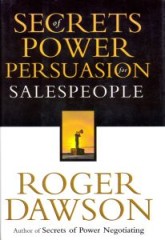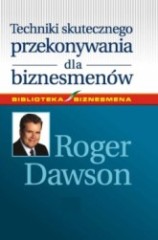 Thirteen Secrets of Power Performance
What's the secret of making it to the top? Education? Brains? Connections? Or just plain luck? In this book you'll learn how successful people have adopted 13 specific traits that helped them accumulate riches and success. The book is based on interviews with hundreds of the world's most successful people. You'll learn what these secrets are, and how to easily integrate them into your own life. Contains actual case histories of these success techniques in action, as well as dozens of simple exercises, checklists, and proven strategies that empower you to create an ideal job for yourself, overcome procrastination and fear, and break the negative habits and behaviors than can be holding you back from achieving your best.
Below: covers of the original book and translation.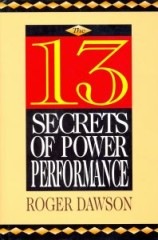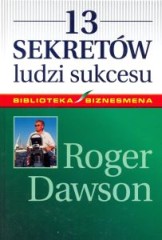 Confident Decision Making
Decisions are the building blocks of your life. The decisions you've made have given you everything you now have. The decisions you'll make from this point on will be responsible for everything that happens to you for the rest of your life. You'll learn: How to quickly and accurately categorize your decision How to expand your options with a ten-step creative thinking process How to harness the power of synergism with "Huddling" skills How to know exactly what and how your boss or customer will decide, and dozens more powerful techniques
Below: covers of the original book and translation.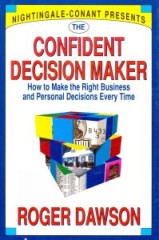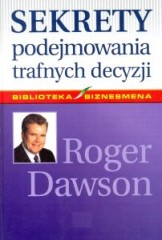 Secrets of Power Salary Negotiating
Are you earning what you're worth? Master negotiator Roger Dawson shows you how to get a better deal from your current employer and how to negotiate the best deal from a new employer. In fact, you'll learn how to win salary negotiations and still leave your boss feeling like he or she has actually won! Secrets of Power Salary Negotiating covers every aspect of the salary negotiating process with practical, proven advice:
From beginning steps to critical final moves
How to recognize unethical tactics
Key principles of the Power Negotiating Strategy
Negotiating pressure points
Understanding the other party
Gaining the upper hand
Analyses of a wide variety of negotiating styles
Below: covers of the original book and translation.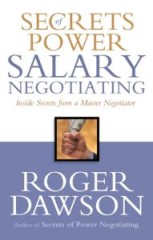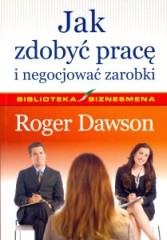 Secrets of power problem solving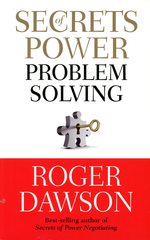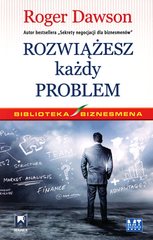 Polish edition published in 2013